Book a bellydancing show or workshop – I am is available anywhere in the UK or abroad
Dance shows and workshops are £140 +travel £, and you can add additional sets for £25 each,  and you can add a snakecharmer walkabout/danceabout for +£75. I offer a dicount for restauarant clients.
I can dance solo or with other dancers and musicians. I can use props such as finger cymbals, scimitar, veil, and Isis wings, and can add fire for +£35.
Hire me for shows absolutely anywhere in the UK and abroad–I love to travel and virtually none of my shows are local!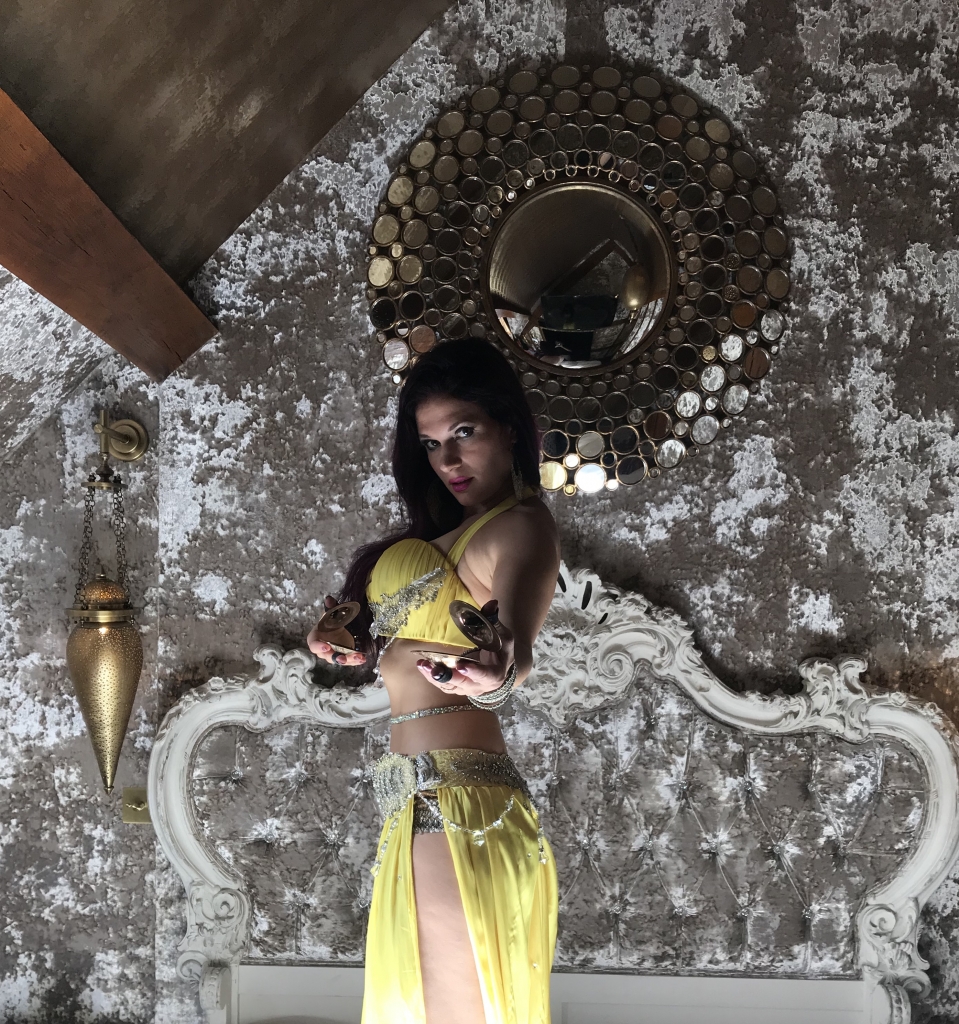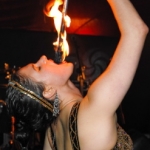 Snakecharming, fire dancing and more…
In addition to bellydance, I am a fire eater, snakecharmer, fire dancer, tanoura (whirling dervish) performer, glass walker and burlesque artist. For an unusual twist, some of these acts can be combined with bellydancing in one show.
I am also available as a snake handler for educational events and for alternative event themes such as Wild West, Safari, Garden of Eden, etc. If you would like a professional snake handler for a film, TV or photo shoot, I can bring my snake to your set and supervise your models or actors in safe handling techniques.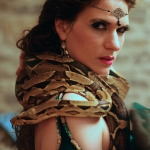 Multiple performers
One dancer not enough? Arrange a performance with additional professional entertainers such as LED glow performers or Arabic calligraphers to write guests' names. Visit my agency site www.HaflaEntertainment.com for details and contact me for a bespoke quote.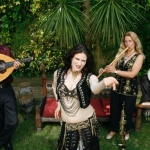 Need music too?
I can bring a drummer to accompany me – or a full Arabic band! Whether you are looking for a zaffa (wedding procession), entertainment during a meal, or a show to get the party started, I can organise the perfect musicians for your event.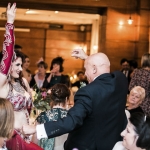 Audience participation
Caitlyn can invite audience members to learn a few dance moves. She can even provide coin belts to lend to the guests or teach a mini-workshop as part of the show.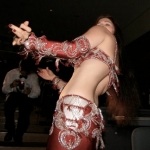 Personalised group dance lessons
Hire me to  teach bellydance at parties such as hen nights, henna parties, birthdays, baby showers. The price is the same as for a performance, and you may combine a lesson with a dance show. I teaches these classes in costume and bring coin belts to lend to the guests. These lessons can be scheduled anywhere in the UK.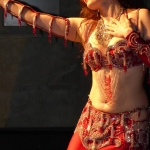 Wide selection of costumes
I have a large selection of high-end professional bellydance costumes, many of them custom made. My collection includes costumes with sleeves and higher necklines. If you would like a particular look, I will be happy to accommodate your request.